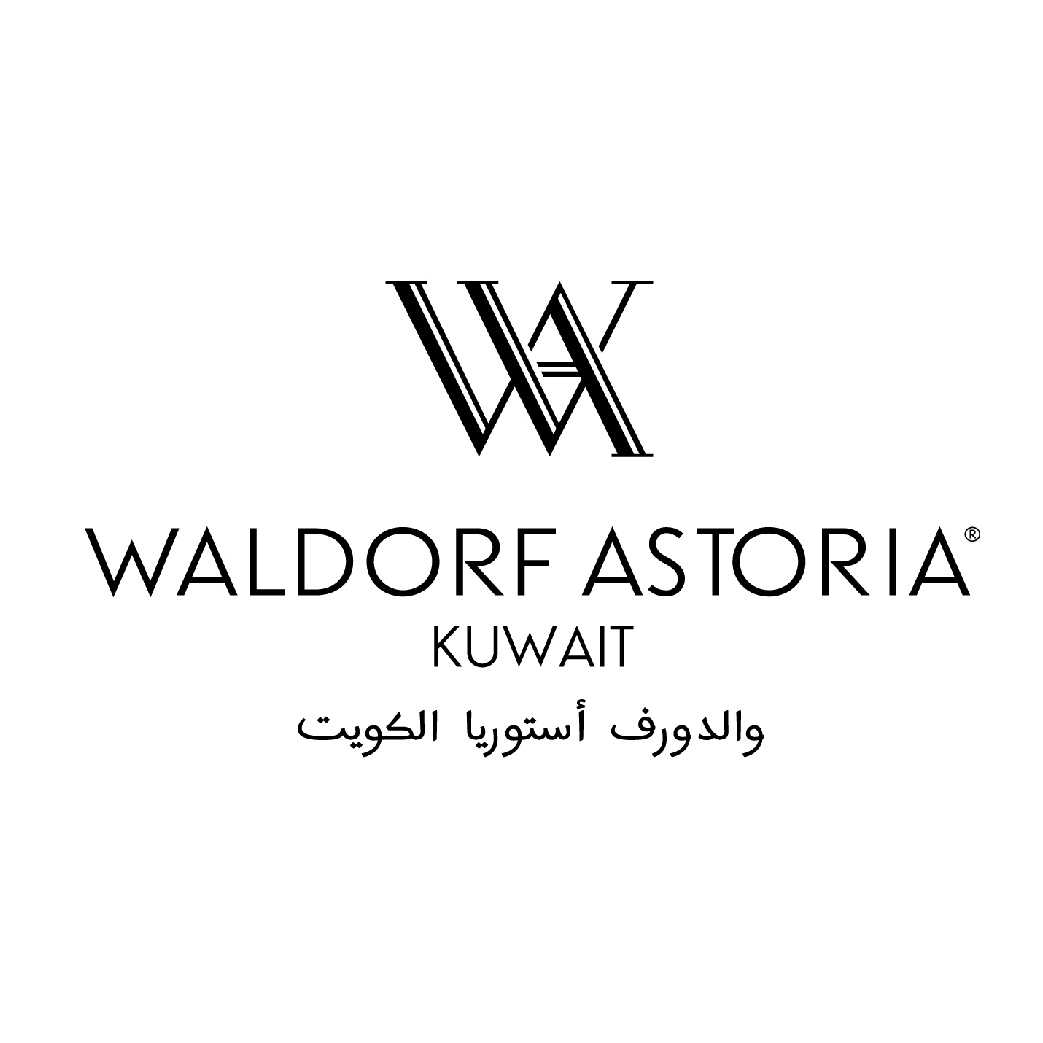 Timeless Luxury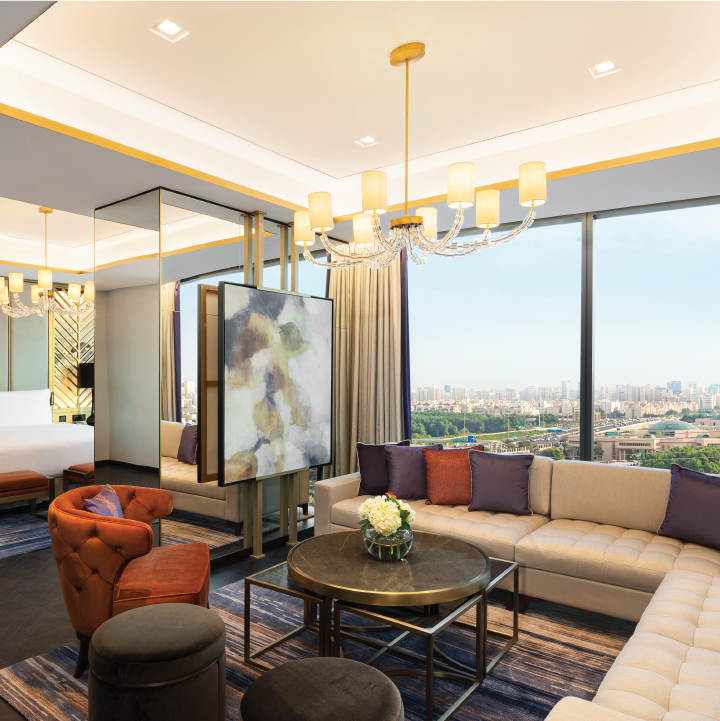 Upon arriving at Waldorf Astoria Kuwait, guests step into a place where stories begin, and unforgettable memories are made. Interiors reflect a grand yet intimate sense of place, including traditional brand elements such as the iconic Waldorf Astoria Clock, which was adapted to reflect Kuwait's cultural heritage, as well as The Library and Peacock Alley.
Culinary Delights
In tune with the Waldorf Astoria legacy of food and beverage excellence, Waldorf Astoria Kuwait offers a diverse range of dining options, from fine dining and romantic cabana dinners to poolside refreshments.
Opening this autumn, ROKA, the award-winning Japanese robatayaki restaurant, brings the finest dining experience to Waldorf Astoria Kuwait. ROKA is a meeting place where food and drinks are shared with friends and loved ones around the Robata ('ro') grill, and where heat, warmth, and an all-embracing energy surround ('ka'). This modern Japanese cuisine concept originates from Japan's northern coastal waters where the fishermen would cook fish on boats with different charcoals and share the food with one another using their oars.
The property's signature restaurant, AVA, delivers a tasteful and ambient experience with authentic Mediterranean flair, featuring the freshest seasonal ingredients. Inspired by a relaxed coastal lifestyle, the dishes at AVA are light and fresh, showcasing the best cuisine from across the French Riviera, the south of Italy, and the Greek islands. Guests can choose from sharing items like wood-fire pizzas, appetisers and salads, succulent grills, and decadent desserts. Touting extraordinary views of the luxury wing of The Avenues, and a menu that is sure to entice the taste buds, AVA sets the tone for an unforgettable culinary journey.
The iconic Parisian-influenced Peacock Alley is an ideal venue for both sophisticated and informal gatherings where guests can enjoy specialty coffees and fresh meals, indulge in chocolates and macaroons, or delight in Waldorf Astoria's signature Afternoon Tea. Paying homage to the original Waldorf Astoria in New York, the elaborately adorned Peacock Alley continues to be a place to see and be seen.
Those looking to soak up the sun or take a dip in the glittering pool will find their calling at OXIO Pool and Lounge, where guests can enjoy lighter fare and refreshing treats – including signature salads, flavourful sandwiches and homemade gelatos – during the daytime hours. At night, the venue transforms into Kubbar Poolside Restaurant, named after Kuwait's Kober Island and offering pristine levant cuisine against a vibrant backdrop of lush greenery. Whether it's a romantic cabana dinner or a gathering with friends and loved ones, Kubbar promises to offer a gastronomic experience infused with mouth-watering Middle Eastern flavours.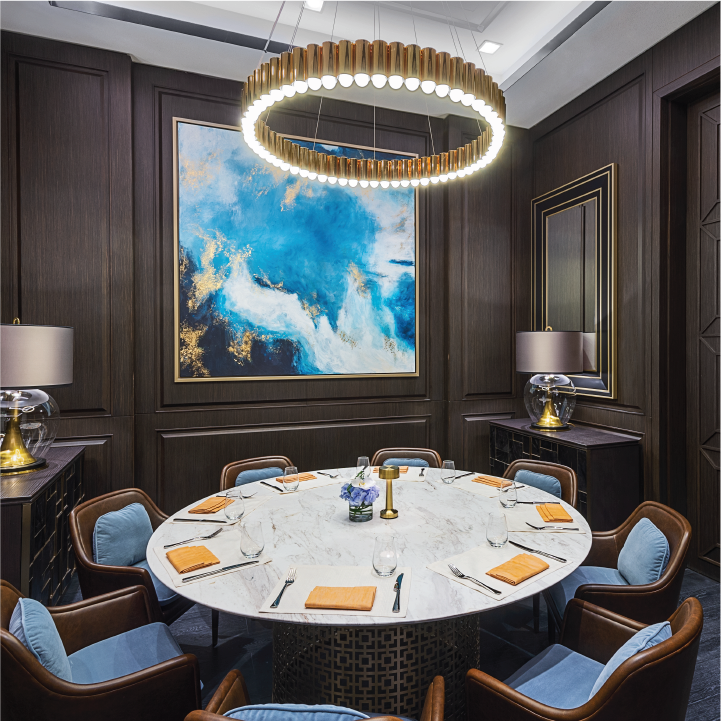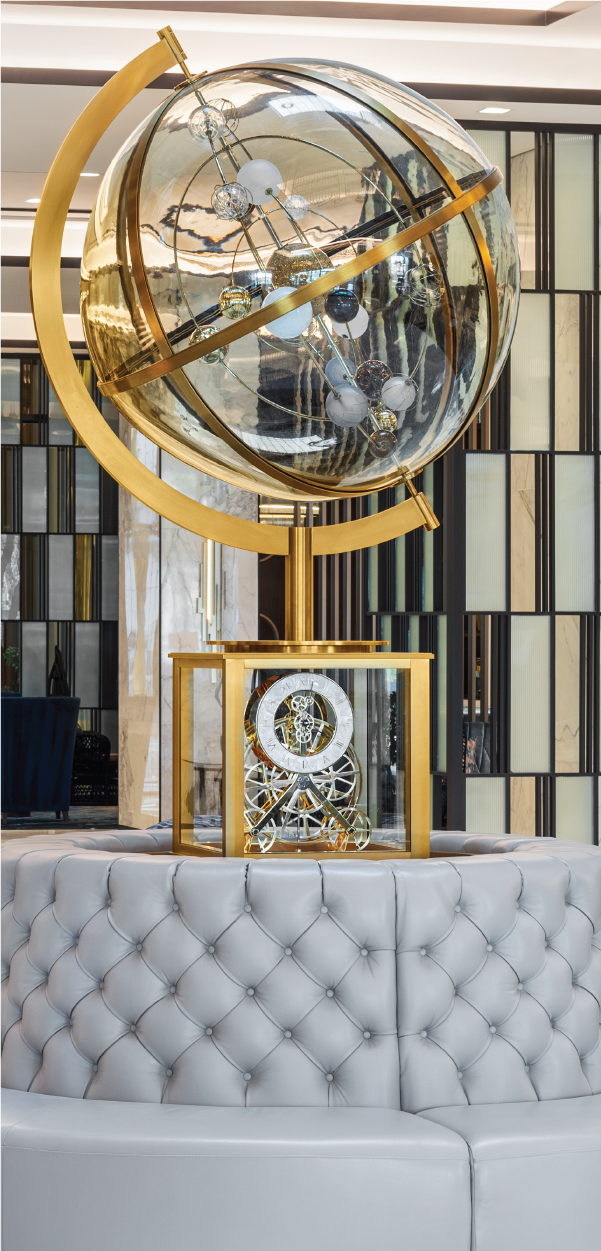 A Wellness Haven
Waldorf Astoria Spa offers as its jewel the Private Suite, complete with an arrival lounge, well-appointed bathroom, steam room hammam, jacuzzi and double treatment zone, providing the ultimate escape for the discerning wellness guest. Those looking to enhance their fitness routine can do so at the 24-hour Technogym-equipped Fitness Centre, including a Fitness Studio offering a range of adrenaline-boosting workout sessions.
Meetings & Events to Remember
Waldorf Astoria Kuwait is the premier address for those looking to celebrate a special occasion or host a memorable event. The property offers state-of-the-art meeting and event spaces, including a spectacular Grand Ballroom that can accommodate up to 720 guests and five fully equipped meeting rooms, all with natural light. A dedicated onsite team is available to customise events to each guest's needs.