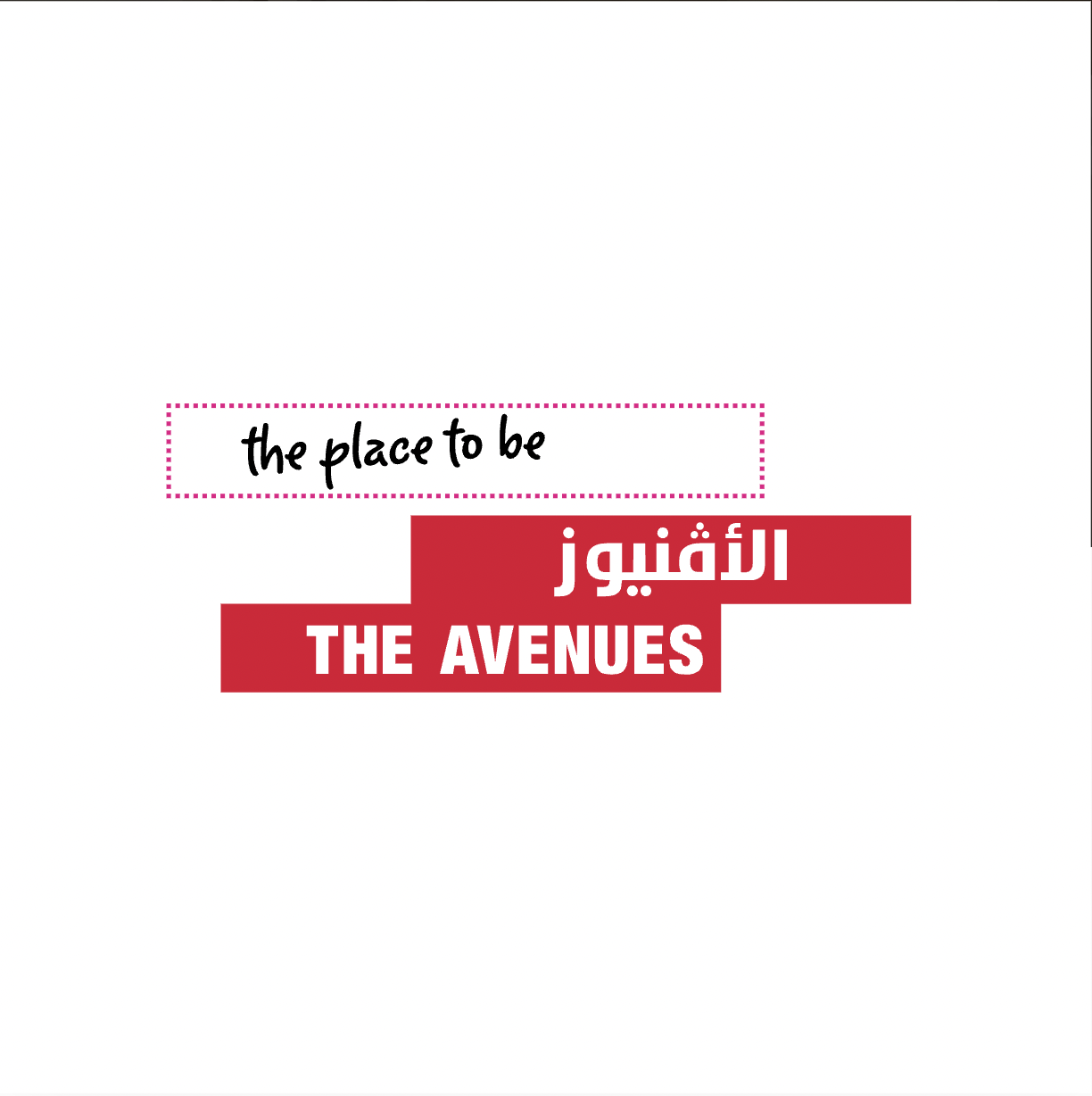 The Avenues - Kuwait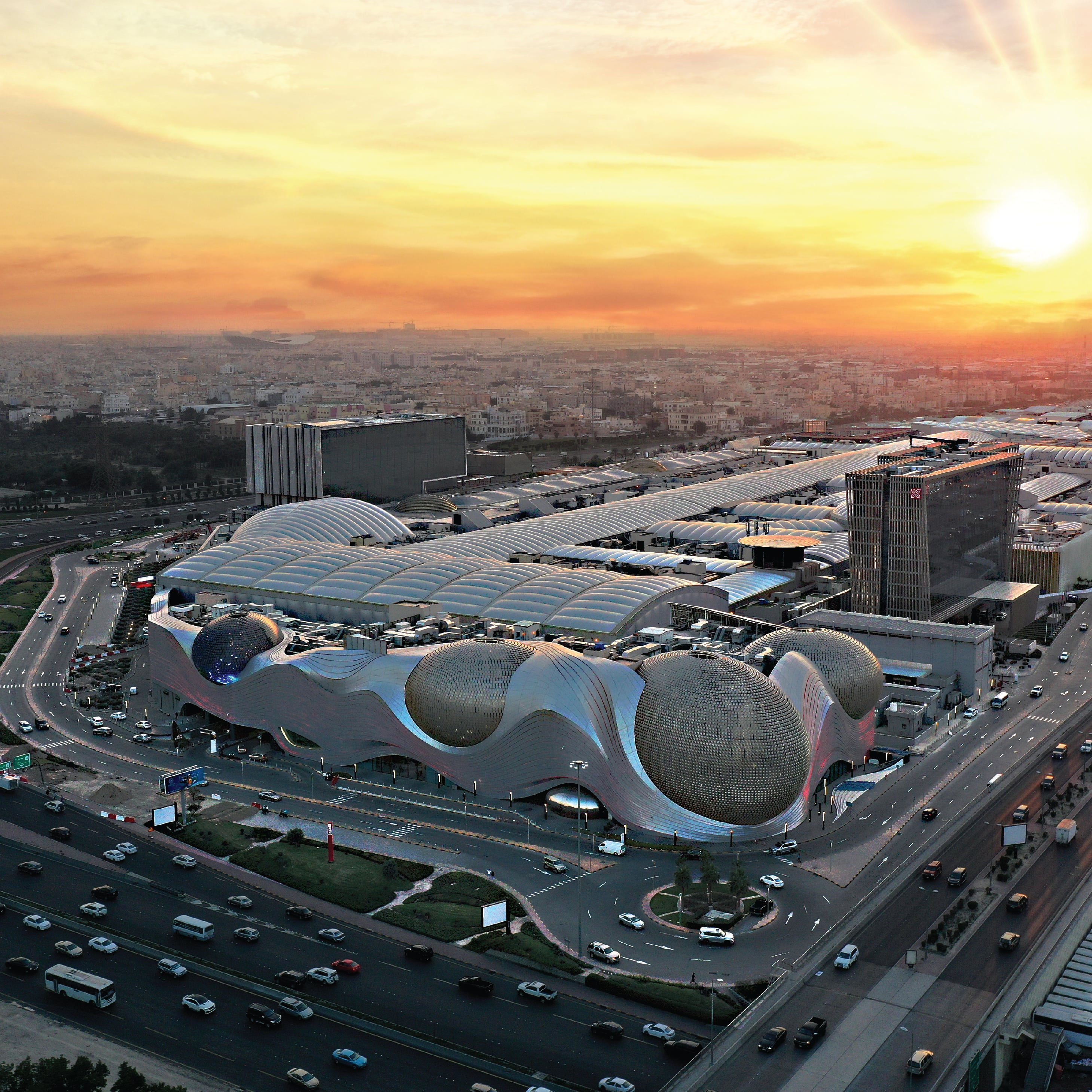 The Avenues - Kuwait reflects the ideal image of modern architectural design, as it is at the forefront in terms of space and number of visitors in Kuwait and the region. The Avenues includes 12 districts, inspired by both modern and classic engineering styles namely 1st Avenue, 2nd Avenue, Prestige, Grand Avenue, SoKu, The Mall, The Souk, The Arcades, Grand Plaza, Electra, The Forum, and The Gardens.
A world-class architectural masterpiece, The Avenues is the hub for international and local brands, ranging from retail stores and high-end fashion brands to exquisite cuisines and unique entertainment experiences.
The Avenues covers a gross land area of 360,000 sqm with over 1,100 stores and a spacious multi-level parking lot with a capacity for 13,000 cars.
1st Avenue
The 1st Avenue district covers a spacious area that includes over 200 stores, restaurants, and cafes and 11 Cinescape movie theatres. It encompasses a home furnishing zone, including international stores, some making their first debut in Kuwait and others launching their stores exclusively in The Avenues.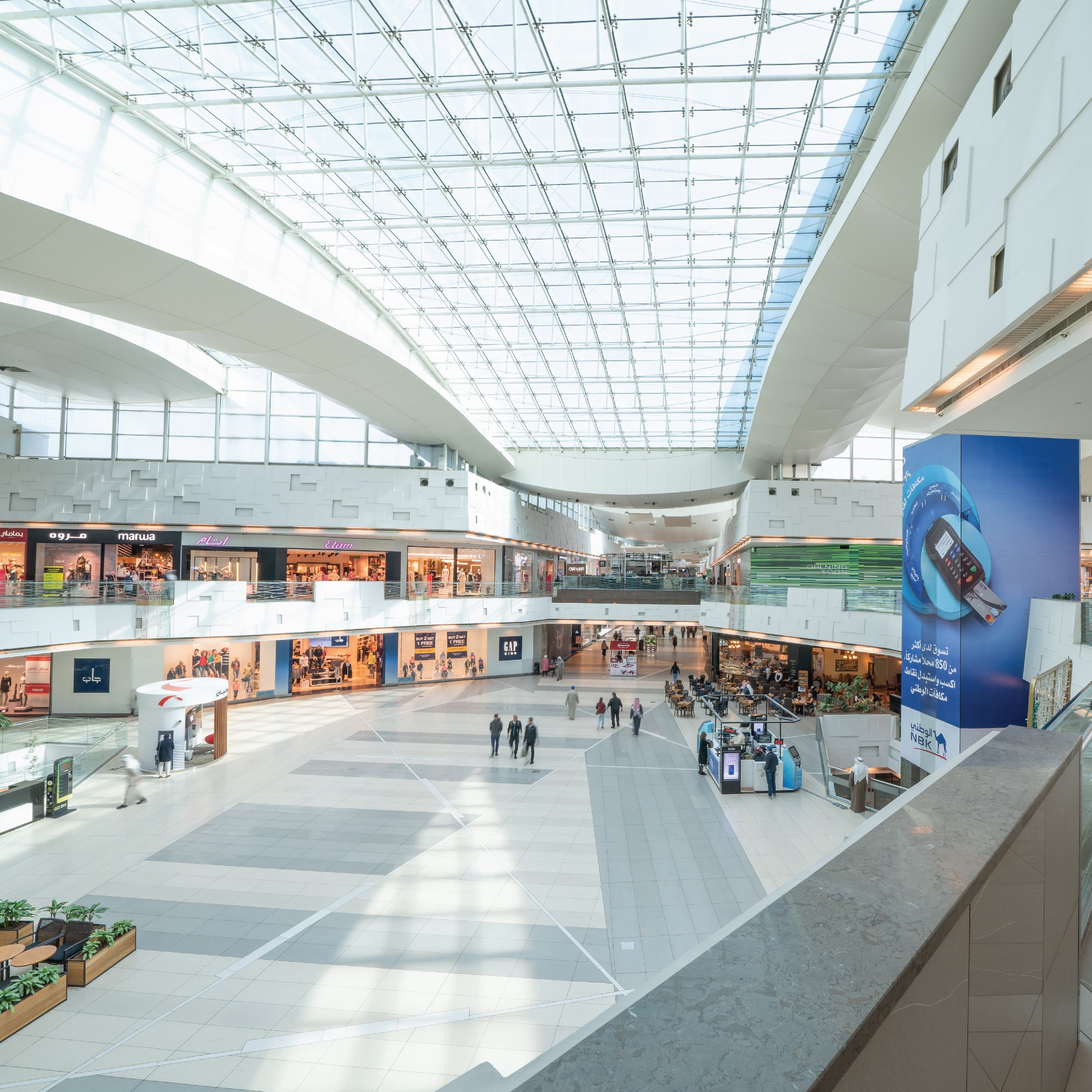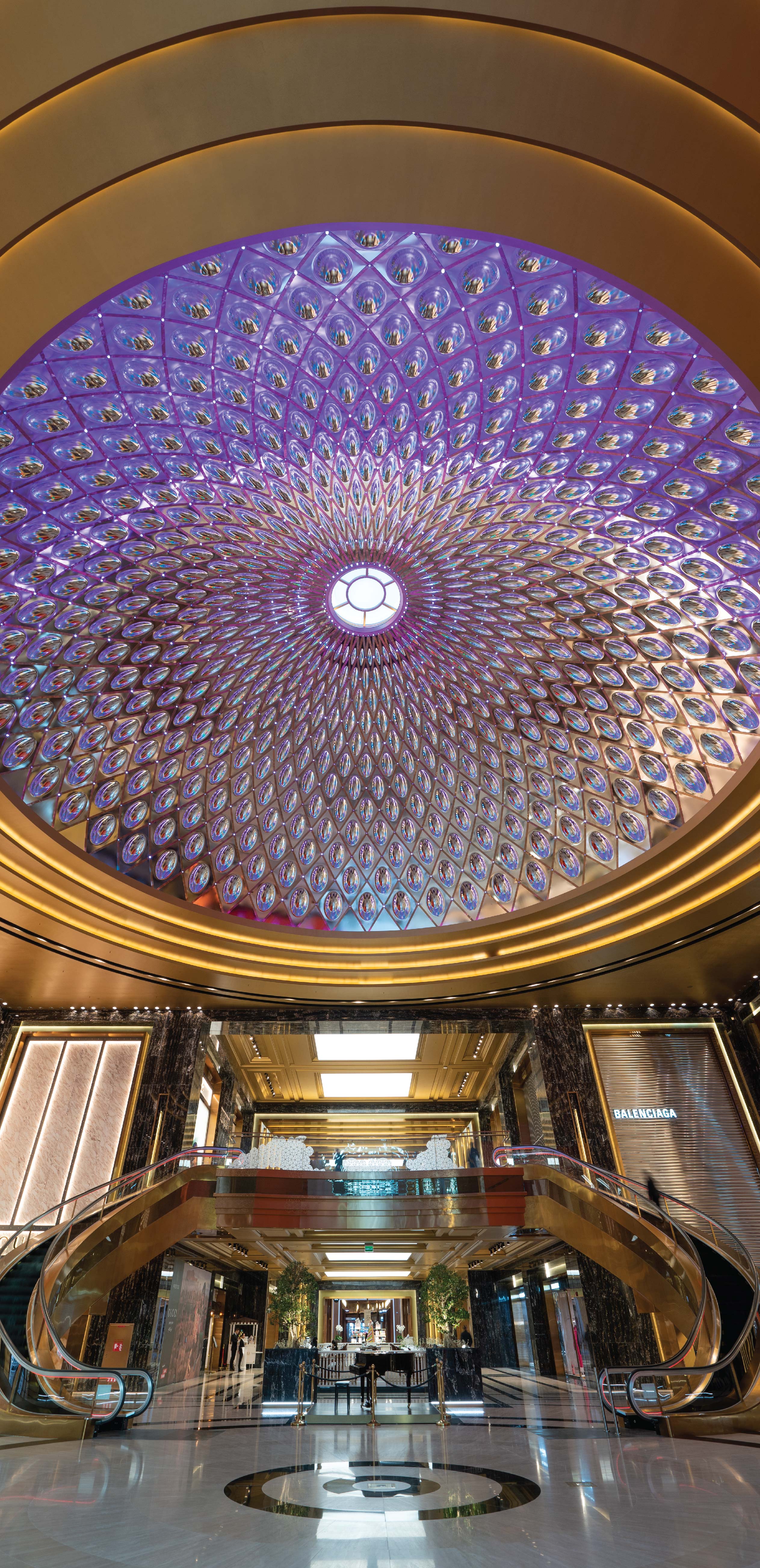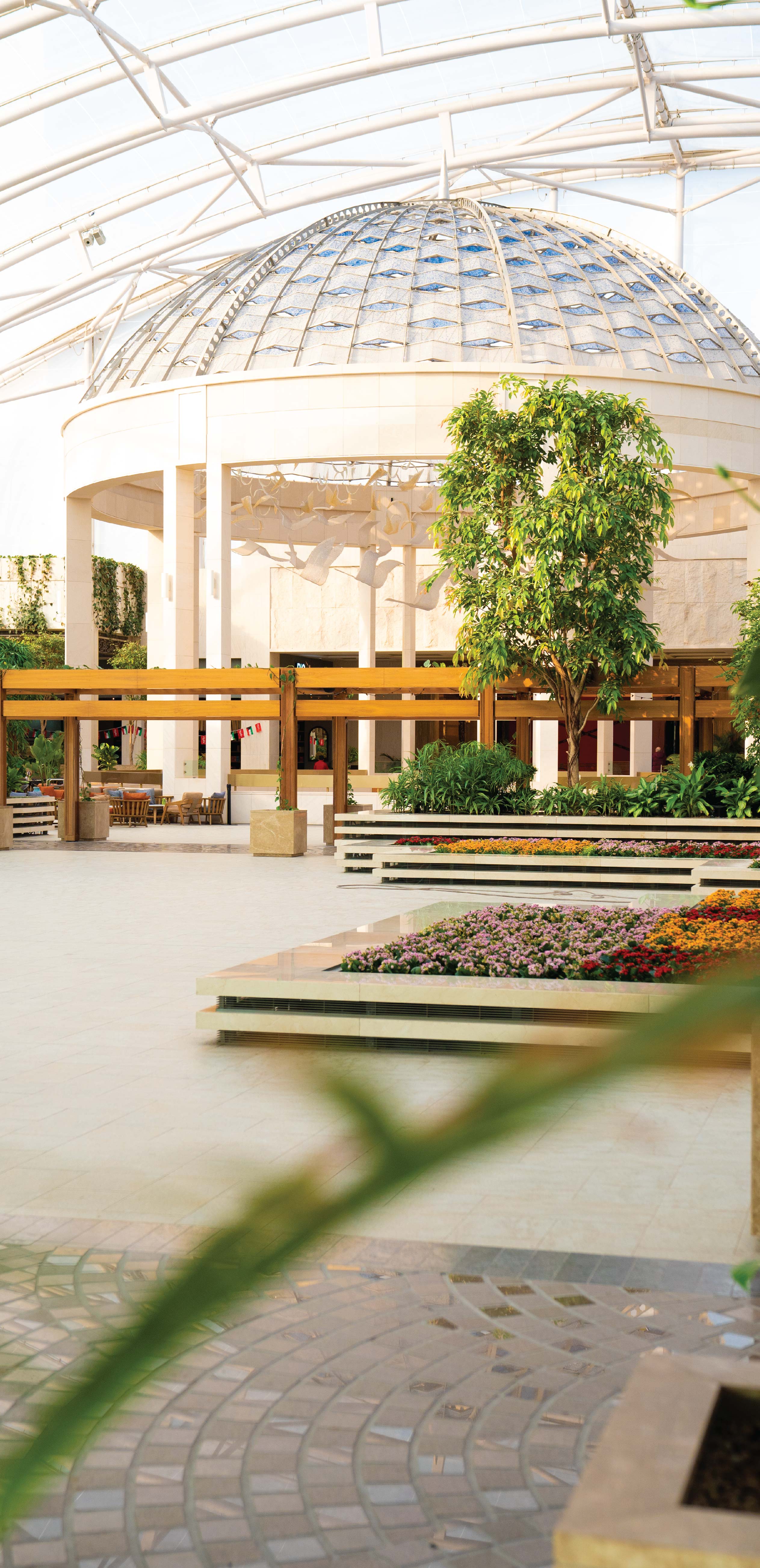 2nd Avenue
Savor a unique dining atmosphere with family or friends while enjoying both locally and internationally renowned restaurants and cafés delightfully offered for you at 2nd Avenue. The district is dominated by an outdoor feel with a spacious two-floor design under a glass ceiling. The Food World, located on the 2nd Floor, is also another sheer example of how international and local franchises are harmonized together towards the fulfillment of all casual and fast-food dining experience.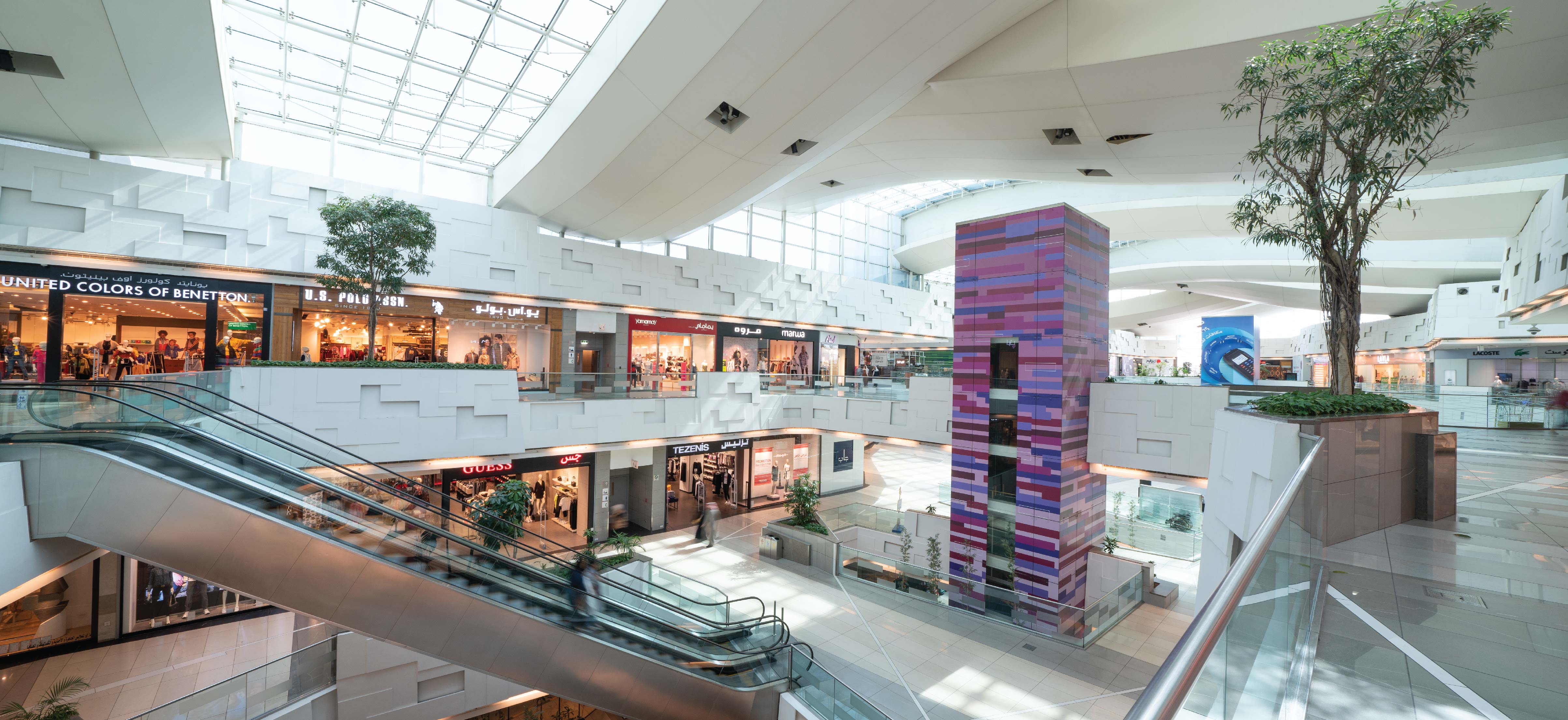 Grand Avenue
Boasting an outdoor city feel with its heat proof covered ceiling, Grand Avenue is a unique shopping and dining experience thanks to its stone-paved, tree-lined boulevard inspired by many European cities. "Galleria" is also another home to international fine dining cuisines that land in the Middle East for the first time and is located on a two-story level zone facing the boulevard to further allow an urban outdoor ambiance while enjoying its food sensations.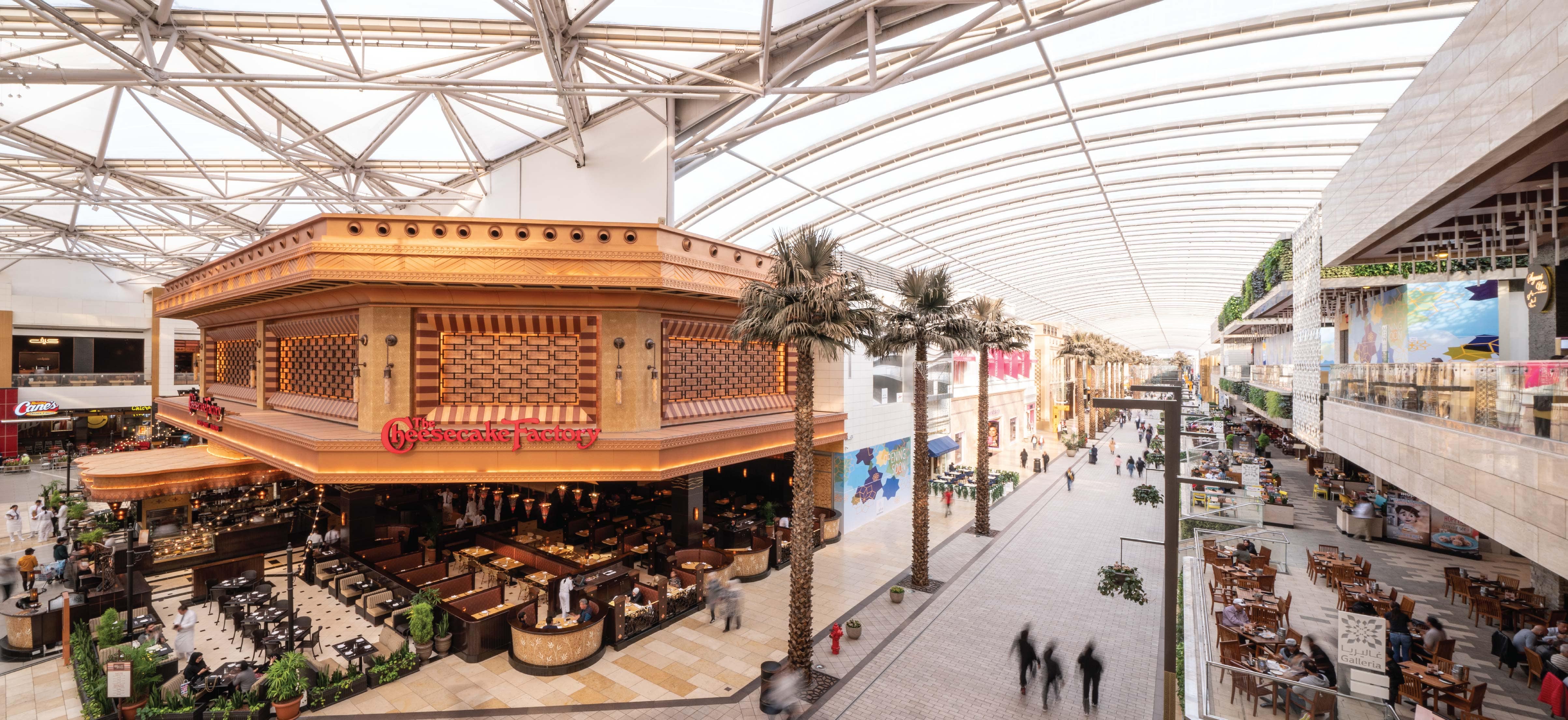 SoKu
Influenced by New York's bohemian Soho district, SoKu (acronym for the South of Kuwait), is an opportunity for circle of friends to explore and try out its hippest, sophisticated, and trendy restaurants and cafés benchmarking fascinating international and local culinary brands, all situated in two levels plus both courtyards enriched by its laid back and relaxed metropolitan scene while savoring its delightful entree's, deserts, and beverages.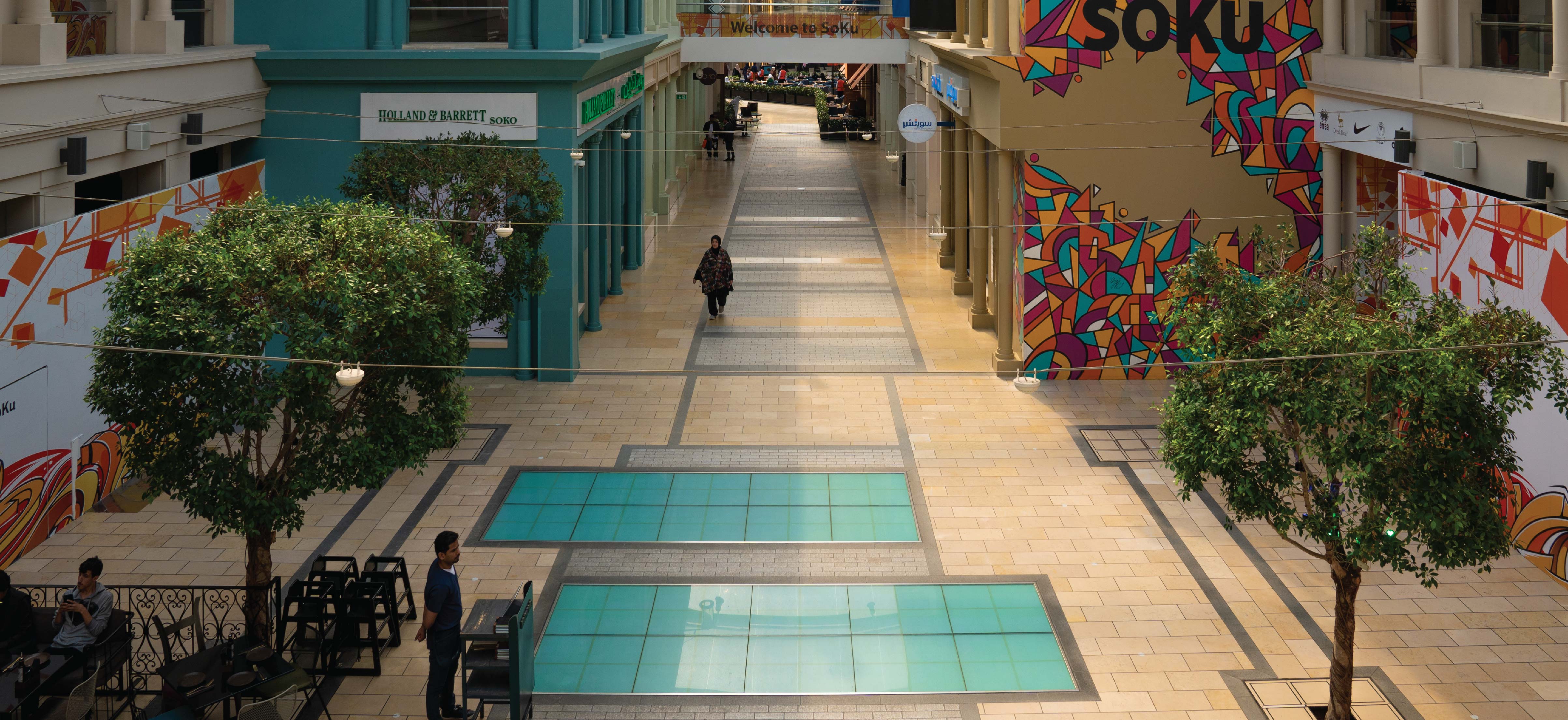 The Mall
Home to a wide variety of classic and contemporary selections of world-renowned restaurants and cafes stimulated by its uniquely relaxing atmosphere located only at The Mall. An elaboration to the world of eateries, all different cuisines are stemmed from sophisticated genres beginning from fine dining to an array of casual dining followed by chocolatiers and gelaterias specialties to redefine the culinary taste buds of the masses.
The Souk
Modeled to mirror a traditional Kuwaiti market, The Souk is an interpretation of this region's historical retail architecture along with its locally authentic eateries inspired by regional infusion of many cultures to include Mediterranean, Persian, Arabian and Indian cuisines, ranging from spicy dishes to sweet delights followed by a memorable hot sip of tea or coffee.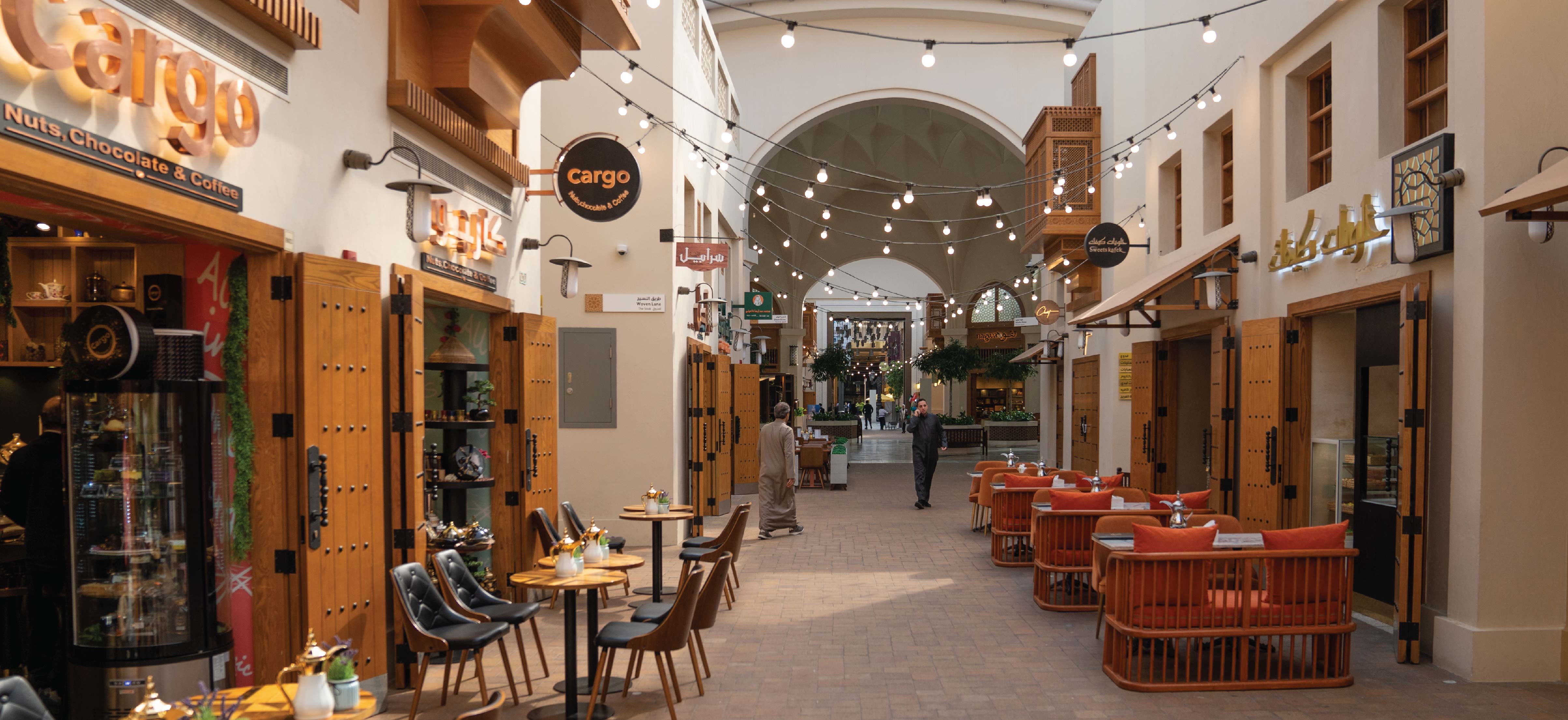 Prestige
Where elegance meets luxury, Prestige district offers a world class luxury shopping experience to its visitors as well as a home to premium restaurants and cafes that cater the best international culinary essence and flavors of high-end gourmet. To complete the opulent experience, the district also includes the five-star hotel Waldorf Astoria, considered one of the most luxurious hotels in the world.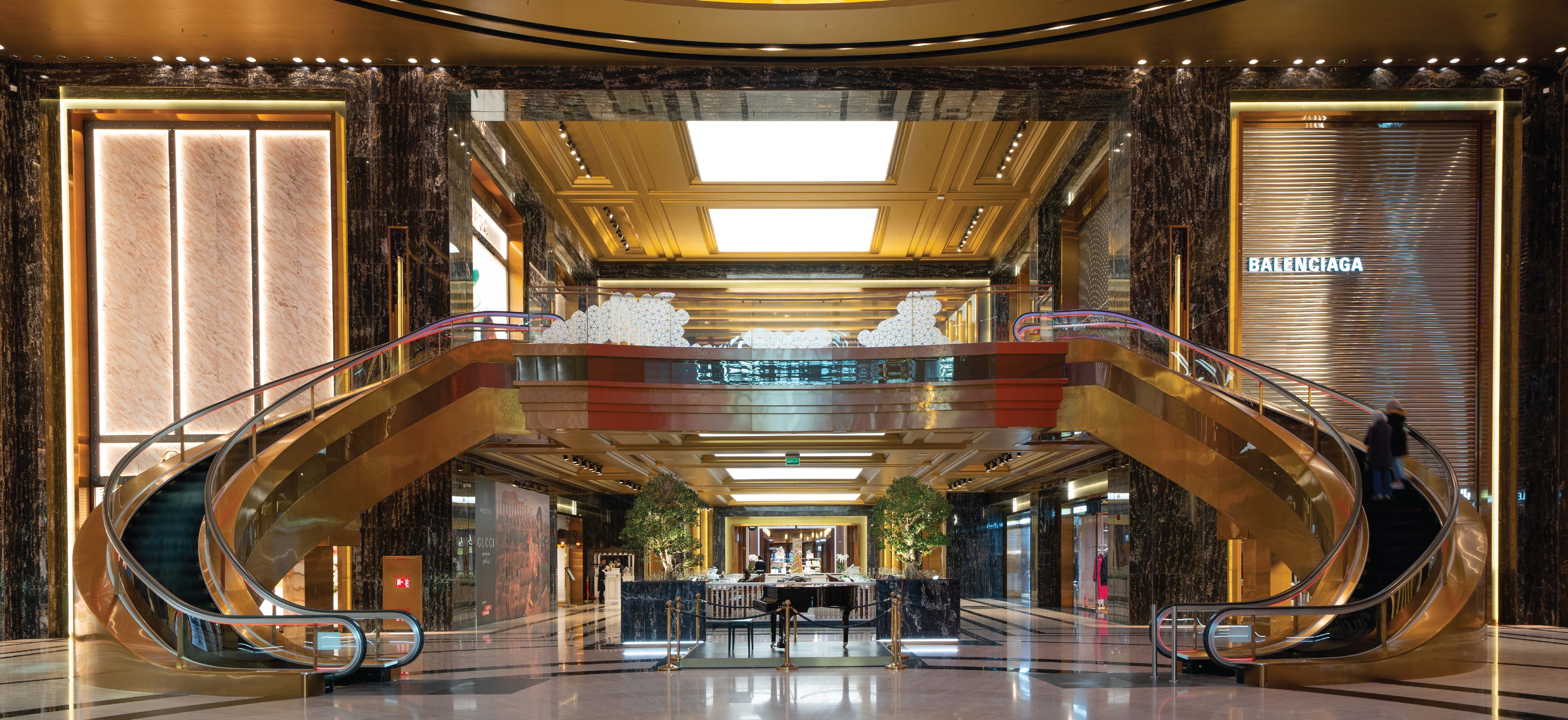 The Forum
Whether you're entering from the stunning drop off, emerging in the central space or joining from any number of connections; The Forum offers the best modern metropolitan shopping experience. Making use of the vertical and horizontal shopping axis, the lower ground level transports you to the mighty Forum with the style of modern contemporary hospitality, where you will also find the entrance to Hilton Garden Inn Kuwait, the brand's largest hotel in the EMEA region. At the center piece of the district is the 70m diameter Circus covered by an intricate ETFE roof.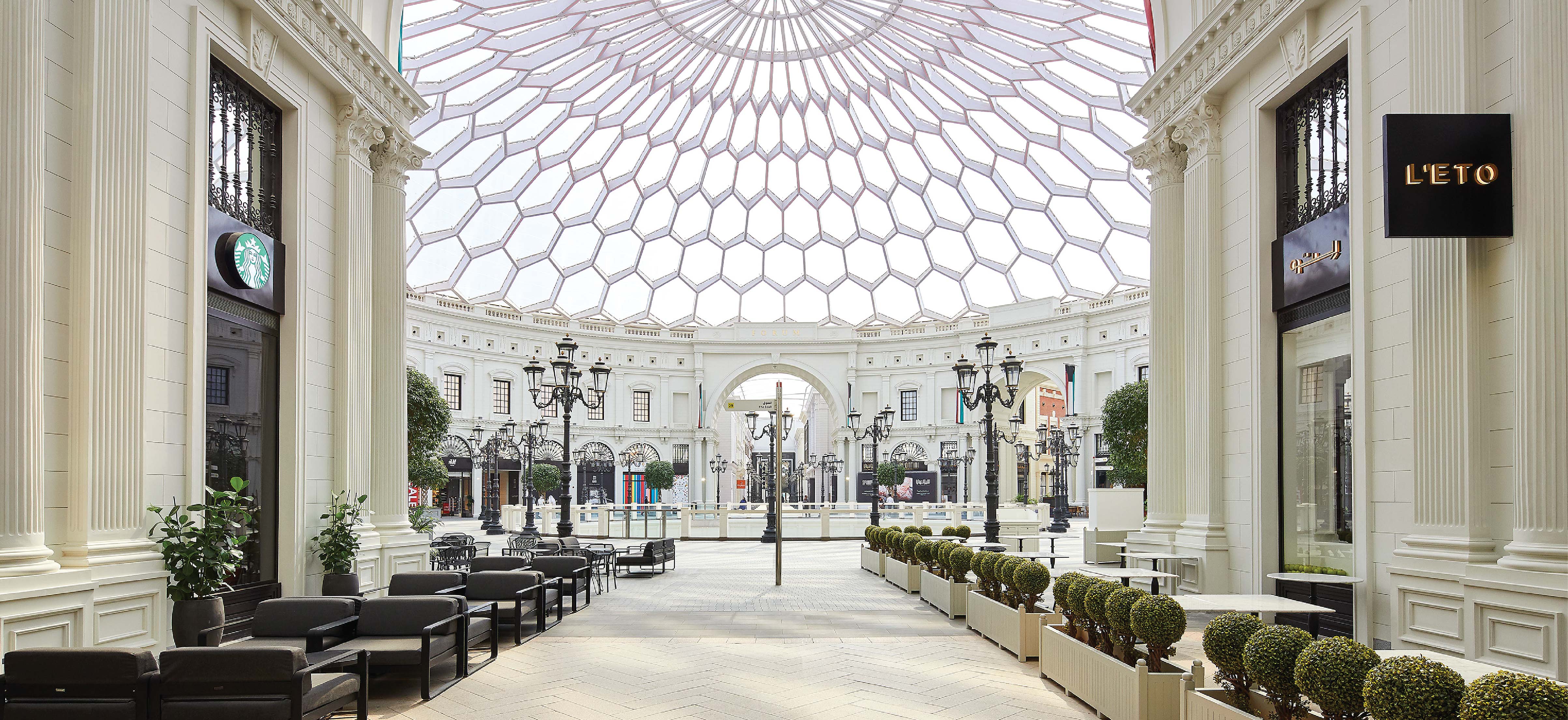 Grand Plaza
The pinnacle of The Avenues development is Grand Plaza. This is a remarkable space and a fitting conclusion to the 640m promenade down Grand Avenue. Grand Plaza has been designed to be civic in scale and character and is the focal point of the whole development. There is ample seating and gathering space for shows, markets, and performances. Crowning all of this is a spectacular ceiling structure, Grand Plaza will become a regionally acclaimed public space and is a special gift to the visitors.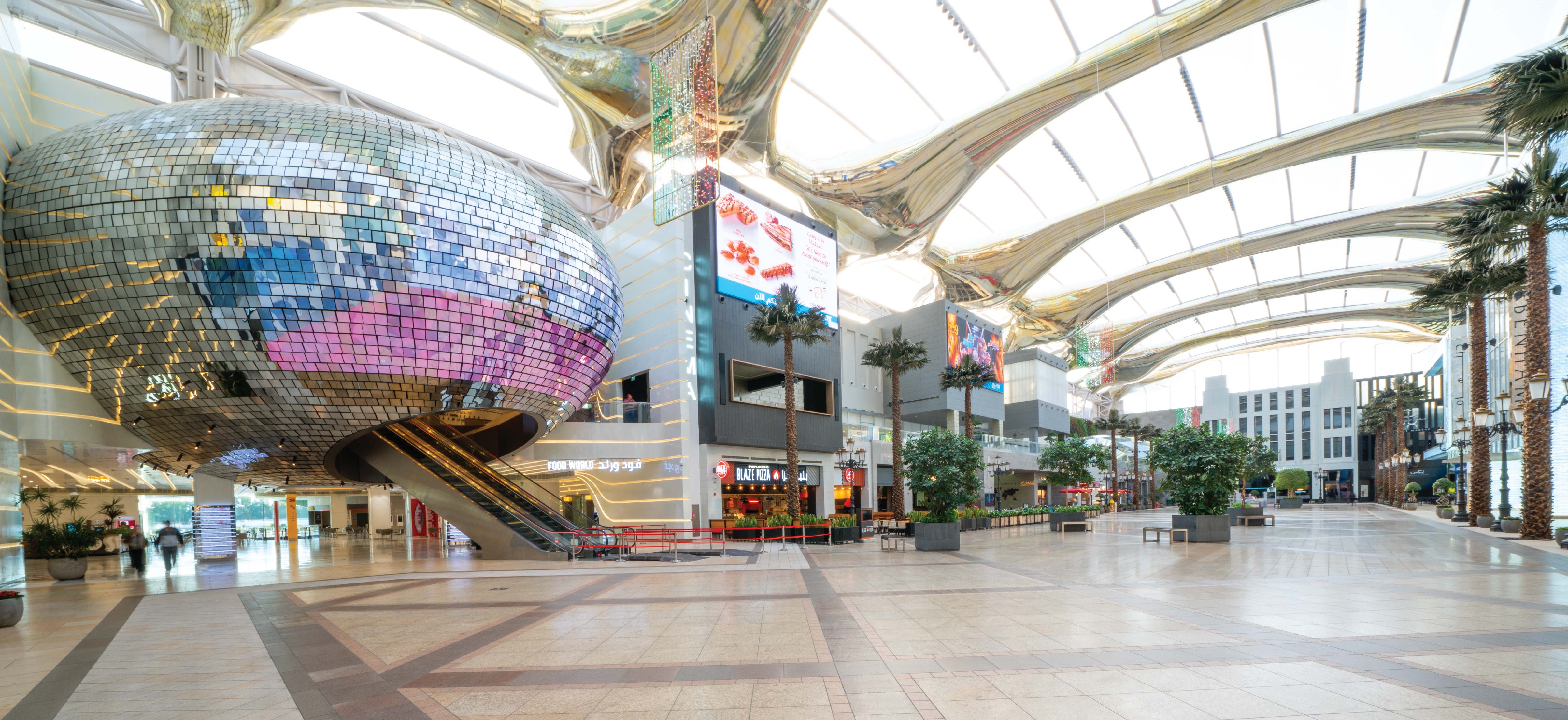 Electra
Inspired by the bright lights and high technology found in Hong Kong's Kowloon and Tokyo's Ginza district, Electra is the ultimate destination for a digital retail experience. This is the most exciting multimedia spectacle to be found in Kuwait, with interactive features and vibrant technological facades. Focusing on 'The New', Electra will constantly be evolving with new innovations in interactivity and display, there will always be something fresh on display in this district and every visit.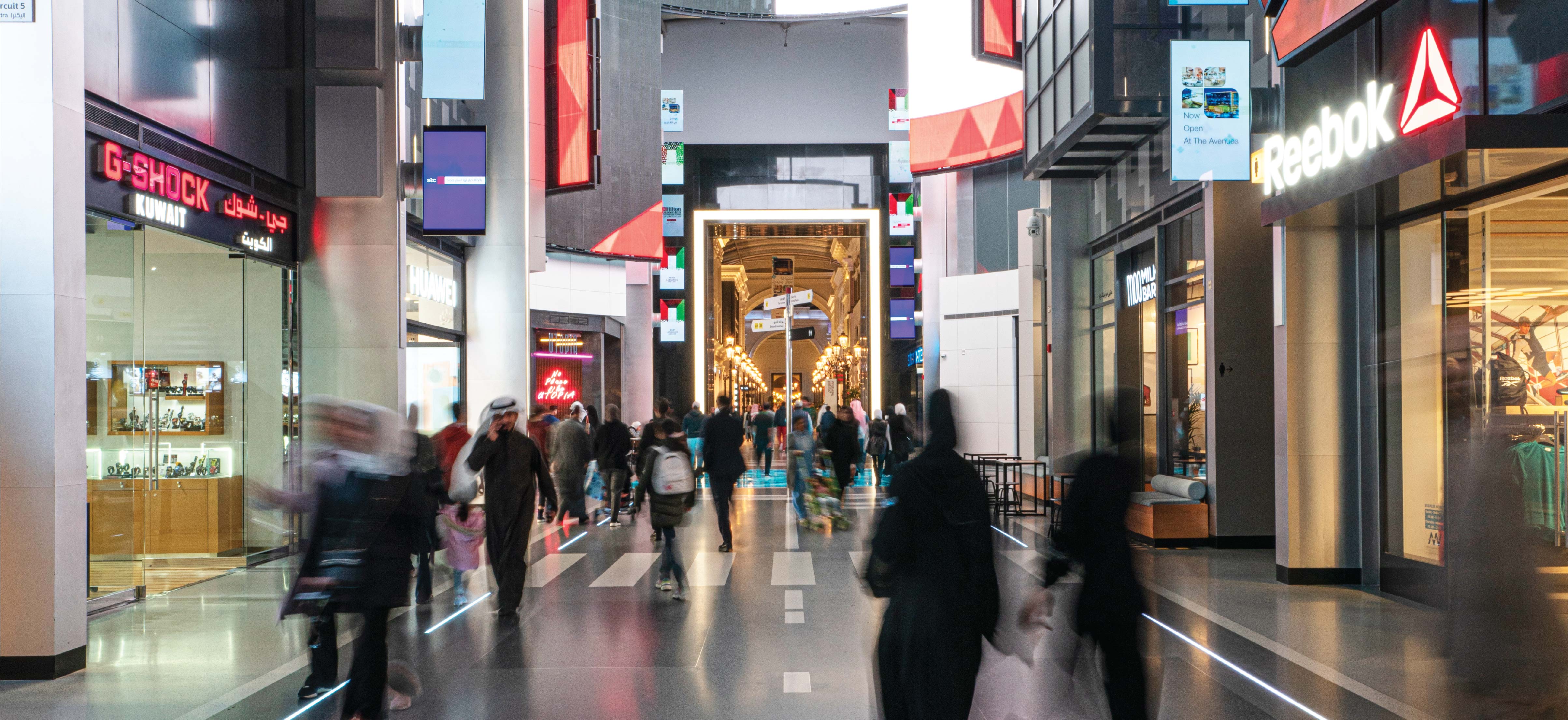 The Gardens
Connecting to Prestige from mezzanine and from The Arcades directly below, is the highest quality dining experience, The Gardens. A beautifully curved translucent roof soars above a collection of green courtyard spaces, providing a shaded al fresco gourmet dining experience. This sought-after location is home to signature restaurants, each sharing cloistered circulation space.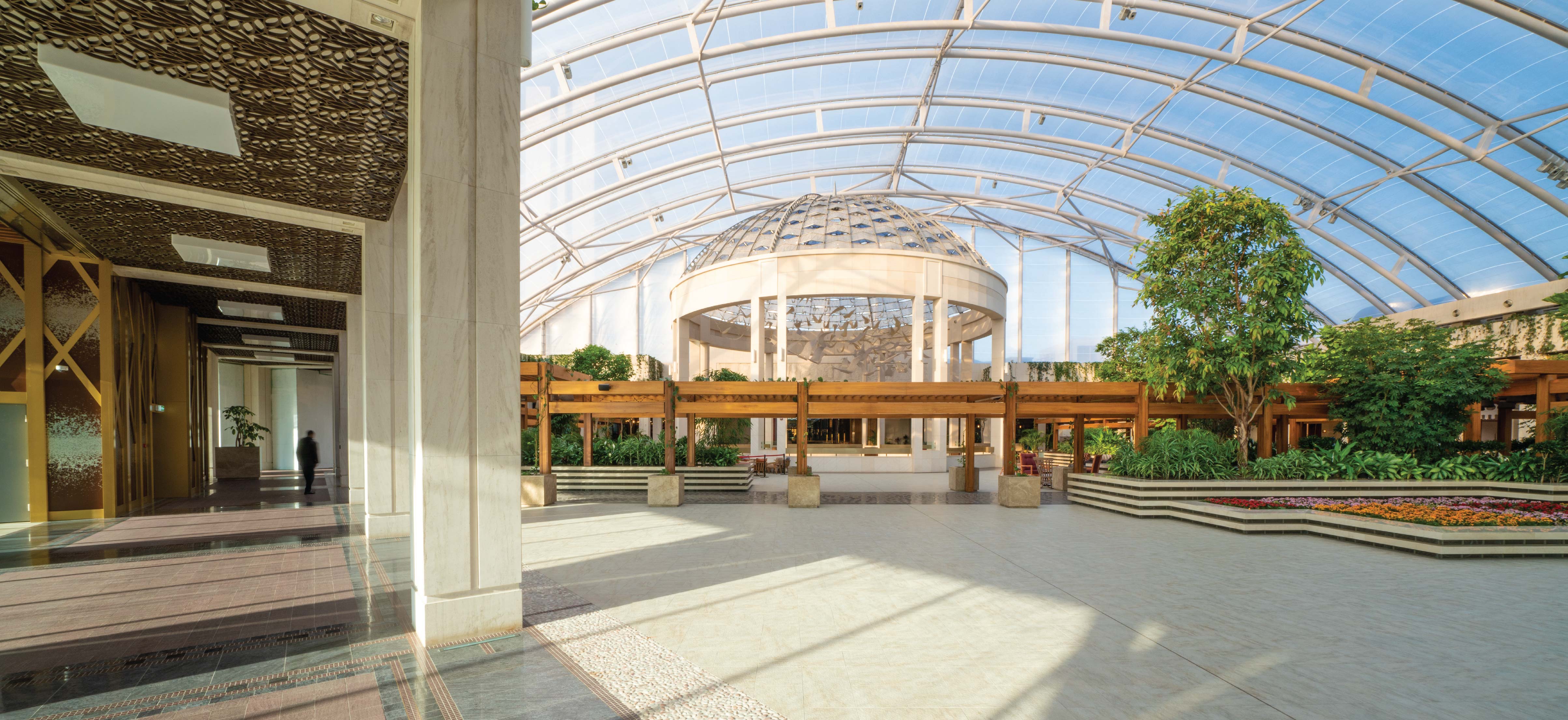 The Arcades
Inspired by the great arcades of the world and consisting of three distinct architectural styles; minimal, diffused and interplay, each conveys different characteristics. The Arcades district is distinguished by its meticulous design and unique structure. Mosaic is used for flooring and the storefronts are decorated with meticulously carved wood. The stores are centered under a dome designed by Tona Dvorokovo of LASVIT, the renowned crystal glass company.